Have You Suffered a Work Injury in Charlotte?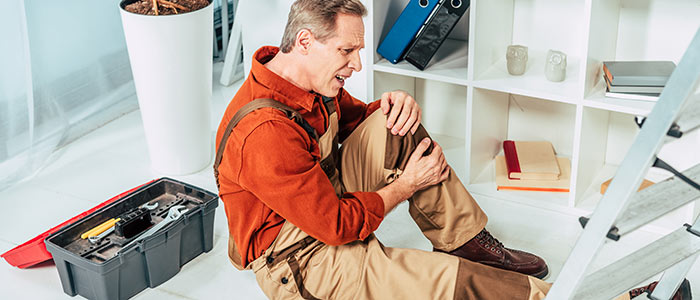 When you're injured at work, worker's compensation will help you receive the treatment you need for your pain. As soon as your injury occurs, it's important to alert your employer to get started on your claim. Severe injuries require immediate medical attention, while sprains and other musculoskeletal injuries can improve through chiropractic care. It is common for people to misunderstand what a work injury is and not realize that a Charlotte chiropractor can help them solve the problem.
---
Common Workers Comp Injury Claims
In the workplace, there are many different ways to injure your body. When it comes to workers compensation claims, there are injuries that are more common than others such as:
Overexertion: This occurs when you pull, push or lift something, causing an injury such as a pulled muscle.
Slip and falls: When you trip over something at work, you risk falling and suffering a fracture, sprain, ligament tear or another injury.
Being struck by an object: You can be struck by something falling from a shelf or dropped by another employee causing head injuries, back injuries and more.
Repetitive motion injury: Typing or working in manufacturing can result in repetitive motion injuries such as carpal tunnel or bursitis.
---
Consider Non-Invasive Treatment First
Any of these injuries can result in musculoskeletal injuries that can be treated through the use of chiropractic care. In fact, non-invasive treatment such as adjustments and other treatment options should be your first choice.
Invasive treatment such as surgery and pain medication can often result in more harm, working against your body. Chiropractic treatment works with your body, strengthening your musculoskeletal system through movement and adjustment.
---
Injured at Work? Don't Wait to Receive Proper Treatment
Regardless of the injury you suffer in the workplace, you shouldn't wait to receive proper treatment. Chiropractic care can help relieve or completely eliminate the pain associated with these injuries. However, if treatment is not sought as soon as possible, you could be left open to further injury or chronic pain.
---
Call Dr. Khlebopros at Proactive Chiropractic Today
At Proactive Chiropractic, we offer non-invasive treatment options for your workers' comp injury. From adjustments to electro-muscle stimulation, we create a unique treatment plan that fits your specific needs. Contact us and schedule an appointment today at (704) 504-1770 and get on the road to recovery.
OFFICE HOURS
Monday
8:00am - 6:00pm
---
Tuesday
12:00pm - 6:00pm
---
Wednesday
8:00am - 6:00pm
---
Thursday
12:00pm - 6:00pm
---
Friday
8:00am - 1:30pm
---
Saturday
(Open Every Other Week)
9:00am - 12:00pm
---
Sunday
Emergency Only
Proactive Chiropractic and
Rehab Center
11010 South Tryon Street #112
Charlotte, NC 28273
(704) 504-1770