Chiropractic For Scoliosis in Charlotte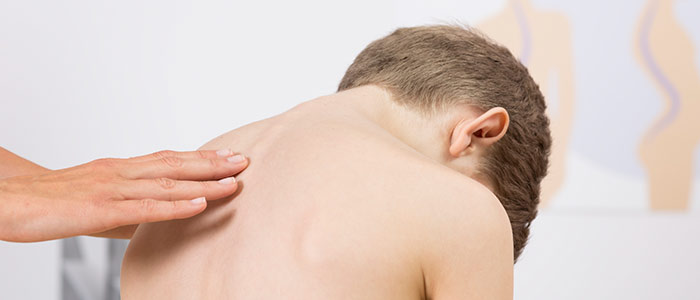 For the best possible long term health, patients with scoliosis need a Charlotte chiropractor they can trust. They need someone to watch out for their best interests and create treatment plans that are preventative and deal with any current issues they may face.
Let\'s take a closer look at how chiropractic care at Proactive Chiropractic and Rehab Center combats scoliosis.
---
What Scoliosis Does To The Spine
The spinal column plays an important part in the human body. It protects the spine and balances body weight. A healthy spine and spinal column are aligned mostly straight up the center of the body. Scoliosis is a condition where the spine develops a sideways curvature. For most people, scoliosis begins before puberty, during a growth spurt, though it can begin later in life as well. It is unclear what the main cause of scoliosis is, though it can often be caused by other conditions. Sometimes the cause is a degenerative disease, like cerebral palsy, osteoporosis, or muscular dystrophy, and sometimes the issue is postural or from an accident. Occasionally, a cause may not be found.
In the beginning of scoliosis, this condition may be presented as merely a small bend. This could be a misalignment of a vertebrae. When the spine curves to either side by more than ten degrees, a diagnosis can be made. It\'s best that this diagnosis be made as early as possible so proper treatment plans can begin, as scoliosis will become worse over time. The body will work to keep the head as level as possible and so musculature will build and the spine will continue to be pulled to the side.
---
How a Chiropractic Care Plan Changes Life With Scoliosis
A chiropractor is a trained health professional who will perform a full examination. This will include an Adams Position Test. This test involves walking around and bending forward to examine the curve of the spine. If there is any concern about the curvature, an x-ray will be done to provide more information.
The chiropractor will ask for a full medical history, to help uncover the possible cause of the condition so they can create the best possible treatment plan.
When scoliosis is left untreated, the spine will continue to curve in ways that cause long term and debiliating problems. Patients may experience chronic pain in the neck, shoulders, and back. Sometimes recurring injuries happen. Because the curving of the spine affects the natural flow of the body, interrupting nerve signals and affecting blood flow, in severe cases there can be health issues like diminished lung and heart capacity or physical disability.
With regular chiropractic care at Proactive Chiropractic and Rehab Center, work can be done to gently keep the spine aligned, instead of allowing the misalignment to worsen. Charlotte Chiropractors are experts in spinal alignment. Treatments will involve non invasive adjustments to the spine to prevent the progression of the condition and keep the patient in their best health possible. Chiropractic care is a safe, non-invasive, gentle, and long term solution to maintain spinal alignment and fight against the effects of scoliosis.
You can schedule a consultation with our team at Proactive Chiropractic and Rehab Center to discuss a treatment plan for scoliosis at any time. Get in touch today to find out how we can help.
OFFICE HOURS
Monday
8:00am - 6:00pm
---
Tuesday
12:00pm - 6:00pm
---
Wednesday
8:00am - 6:00pm
---
Thursday
12:00pm - 6:00pm
---
Friday
8:00am - 1:30pm
---
Saturday
(Open Every Other Week)
9:00am - 12:00pm
---
Sunday
Emergency Only
Proactive Chiropractic and
Rehab Center
11010 South Tryon Street #112
Charlotte, NC 28273
(704) 504-1770