Are You Struggling with Knee Pain in Charlotte?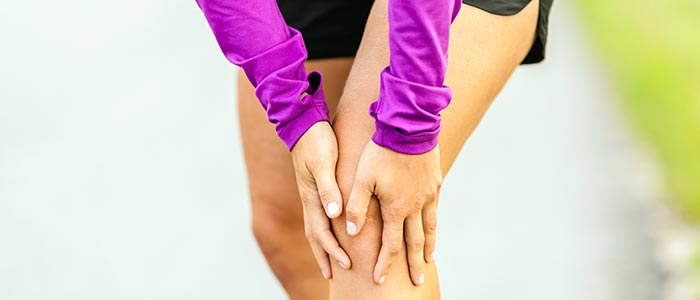 Knee pain treatment is offered through our Charlotte chiropractor, Dr. Khlebopros, at Proactive Chiropractic & Rehab Center. The knee can be a high-risk location for an injury because it is a highly complex structure. Unfortunately, the source of pain can be difficult to determine. It takes a highly-skilled professional to assess the condition and develop a treatment plan to not only treat the pain, but the root cause, which can be in the lower back, pelvis, hip, ankle or foot as well as the knee. Chiropractor, Dr. Khlebopros, understands the domino effect knee pain can have, triggering other misalignments as your body tries to compensate for the pain, stiffness and lack of mobility. Through chiropractic care and physiological therapies, he can address multiple body structures at the same time, helping restore balance and harmony to the damaged areas.
The result is lasting relief and a pain-free life. While pain relievers and muscle relaxers can provide temporary relief, Dr. Khlebopros is focused on restoring your body's natural state. This is the only true source of relief as other avenues only treat the symptoms, not the core problems.
In many cases, patients who were candidates for knee surgery and reconstruction were able to resolve their mobility and pain issues through Dr. Khlebopros' treatments, which are long-lasting and very gentle.
---
Knee Pain Treatment in Charlotte
Dr. Khlebopros' goal is to reduce inflammation and pain, restore joint function through proven manipulation and mobilization techniques, and improve long-term health through physiological therapies, strength and stability exercises and other activities that will help improve the condition of the knee, increase mobility and reduce or eliminate pain.
If you want to eliminate the pain in your knees and get back on your feet again, Dr. Khlebopros will be happy to review your case, conduct a complete examination and develop a treatment regimen that will achieve the desired results without surgery. To schedule an appointment to discuss your knee pain treatment, contact our office at (704) 504-1770.
OFFICE HOURS
Monday
8:00am - 6:00pm
---
Tuesday
12:00pm - 6:00pm
---
Wednesday
8:00am - 6:00pm
---
Thursday
12:00pm - 6:00pm
---
Friday
8:00am - 1:30pm
---
Saturday
(Open Every Other Week)
9:00am - 12:00pm
---
Sunday
Emergency Only
Proactive Chiropractic and
Rehab Center
11010 South Tryon Street #112
Charlotte, NC 28273
(704) 504-1770